Facial Rejuvenation Acupuncture Classes
Taught by:  Michelle Gellis, AP., M.Ac., DiplAc
3 Day Class – Facial Rejuvenation Acupuncture and Facial Cupping/Gua Sha
Learn About & Practice:
Facial Rejuvenation Theory
Techniques and Point Selections
Needling Techniques
Facial Cupping and Facial Gua Sha Protocols
AcuLift™ Derma Roller Demonstration
Protocols for TMJ, Bells Palsy, Stroke and other facial muscular/neurological conditions.
*Includes Hands on Training*
How this will impact YOUR practice and treatment outcomes:  Cosmetic acupuncture is highly sought after in today's anti-aging industry. Michelle Gellis's skills based class will enhance the efficacy of cosmetic acupuncture treatments that a seasoned practitioner is already using and opens up the world of facial acupuncture to practitioners who are new to the art.  This class is designed as a turn-key system, no additional classes necessary.  In addition to facial rejuvenation, skin conditions such as Rosacea, Melasma and Acne are reviewed and protocols for treating Bells palsy and TMJ are touched on as well.  The skills taught in this class will be immediately applicable in your practice.
UPCOMING DATES: 
3 Day Class – Facial Rejuvenation Acupuncture and Facial Cupping/Gua Sha
When:  March 9-11, 2019 – Miami, FL
Price:  $650 (3 Day Class)
Check out venue and book your hotel room 
OR
2-Day Class – Facial Rejuvenation Acupuncture (Without Cupping and Gua Sha)
Price:  $575 (2 Day Class)
Check out venue and book your hotel room 
1-Day Class – Facial Cupping and Gua Sha
Price:   $175 (1 Day Class)
Check out venue and book your hotel room 
Just Added for 2019 – Early Bird Pricing is AVAILABLE!
(Save $50 on 3-Day Class by booking in advance)
Vancouver, BC – August 24-26, 2019
Portland, OR – September 6-8, 2019
Boulder, CO  – September 21-23, 2019
Albuquerque, NM  – September 27-29, 2019
About Michelle Gellis: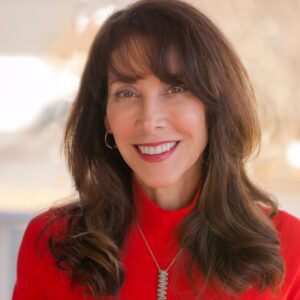 Michelle Gellis is a Licensed and Board Certified Acupuncture Physician. She has been a Teacher and Clinic Supervisor at the Maryland University of Integrative Health (formally the Tai Sophia Institute) since 2004. Michelle Gellis holds a Bachelor of Science Degree from Seton Hall University School of Business in Computer Science, and a Master of Science Degree in Acupuncture from the Traditional Acupuncture Institute. Ms Gellis holds the distinction of being one of the very few acupuncturists in the country certified to teach acupuncture facial acupuncture certification classes on a national level. In addition to facial acupuncture, Michelle teaches classes on facial cupping, gua sha and treating neuromuscular facial conditions such as Stroke, Multiple Sclerosis , Trigeminal Neuralgia, TMJ, and Bells Palsy with acupuncture. She has been published in The Journal of Chinese Medicine, Acupuncture Today, the Maryland Acupuncture Society Newsletter, The Acupuncture Desk Reference as well as featured in Her Mind Magazine, Howard County Business News and Be Well World Magazine.